You are not logged in. Log in to post on the forum.


News: Changelog #20
GOD Ragnar
Community Manager
Inhabitant of WeAreTibia
Vocation: Paladin
Level: 63
Posts: 42
Changelog #20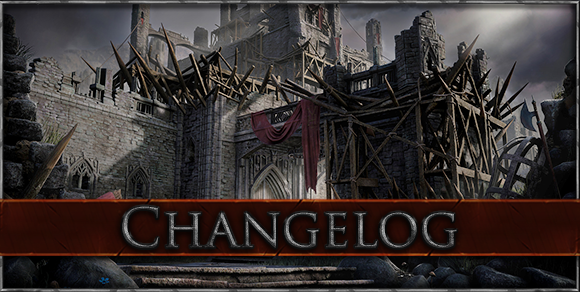 Whats New?
Web changes :
-Wiki Monsters section has been updated
-BTC Payments bonuses has been added
-TC Payments bonuses has been added
Game changes:
-Most of classic spawns respawn rate has been lowered from 150 -> 60 seconds
-All kind of enchanting gems are now stackable
-Emergency exit teleports has been added to Carlin / Fibula Castle Raids
-Dark traveler NPC items are showing up now in crafting window
-LMS Event map has been revamped, hiding in corners won't be possible
Monster points system update :
-Solar and White Dragons will count also for Demodras instead of only Dragon Lords
-Red / Blue / Green / Yellow auraorbs visual effects has been updated
-New aura effect for wearing godly set
-New aura effect for wearing hunter set
-New aura effect for wearing inquisitor set
-Red Auraorb +1 skills -> +3 skills
-Blue Auraorb +1% physical protection -> +2% protection all
Revamped loot of following monsters :
-Inquisitor Adept, Apprentice, Scholar, Guard
-Witch Hunter
-Solar Dragon
Monster changes :
-Solar dragon 5000 exp -> 5500 exp
-Novice Frost Ogre 35k exp -> 40k exp
-Frost Ogre Warrior 40k exp -> 44k exp
-Frost Ogre Mage 45k exp -> 47k exp
Gem Crafting System:
-Alchemy Master NPC Zoroaster is located south from Thais Lighthouse.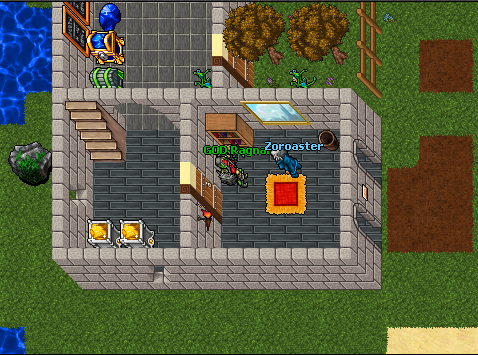 All of the changes wiill be applied after SS at 22:00 CEST.
04.07.19 12:48:56

Edited by GOD Ragnar

on 04.07.19 15:04:15

All times are CEST. Pages: 1


Board Rights:
View threads.

Replace code is ON. Smileys are ON. Images are OFF. Links are OFF. "Thank You!" option is OFF.
Account muting option is ON.